I made it to my first Monday off. Yeah! Last weekend, I wasn't so sure if I would make it to Monday or not. Friday was crazy with the class party and last day before vacation. The kiddos were really pretty good considering. Saturday was my extended family's Christmas party and guess who volunteered to cater it? Yep, me. What was I thinking? It took my whole family helping me but we pulled off a great dinner and all survived.
Then on Sunday, I teach the little 2-3 year old in Nursery class and did a little art project with them. It turned out really cute. Thank you Pinterest for the great idea. I know it's not a school teaching idea but I thought maybe some of you could use it with your own kiddies.
It was way easy to make. You take an envelope, cut a triangle out of the folded flap part. Have the kiddos glue on some yellow yarn for hay. Then I cut out stars on my Cricket and found a picture of baby Jesus on Google Images. Add a clear label with the words "Away in a Manger". And it's done. I hope someone can use!
I got a BLOGGING AWARD!!!
I'm in shock to say the least.
THANK YOU
Holly from
Crisscross Applesauce in First Grade
for giving me the Liebster Award.
This award is for new bloggers and its goal is to spotlight up-and-coming blogs with less than 200 followers. If awarded you must:
1. Copy & paste the award on your blog.
2. Thank the giver & link back to them.
3. Reveal YOUR top five picks & leave a comment letting them know.
4. Hope your followers will share the love.
After searching high and low in the blogging world, I found my top five picks. It was very hard to pick just five. There are soooo many awesome blogs out there. Here they are in no special order: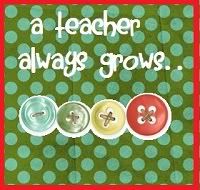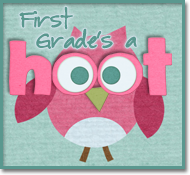 I hope you will check them out. They have fantastic things to share!